Oh my. Oh my goodness. Oh my goodnesssss. Oh, the GOODness of this sale!
There are SO many fantastic neighborhoods in our KC and each one has it's own personality and charm. It's been awhile since we've been in Fairway so have been reminded by the aDORabodaciousness of this charming little geographical pocket of darling. Love the home, love the family, love the contents of which YOU get to purchase. Buckle up …
Home is located on Norwood, just South of Shawnee Mission Parkway in Fairway, Kansas (across from the Hen House Market). Address will be available at 4:30am on Monday, November 30th on estatesales.net and 6:00am on bluetapesales.com.
** Please note that if you are coming from the East on SM Parkway, it is best to go South on Belinder down to State Park Road then go right to Norwood. (Norwood is south of SM Pkwy). SM Parkway is busy ~ like autobahn craZy busy – and unless you wanna feel like a duck in a shooting gallery, take my advice. As well, when you leave with your carload of fabulousness, do not expect to turn left off Norwood to SM Parkway. Easter of 2016 will come and go before that happens. Truth.
MONDAY, November 30th ………………. 7:30am to 5pm (3-5p @ 25% off)
TUESDAY, December 1 …………………… 8am to 1pm @ 50 % off
** The home is FULL comma very so please be patient as we allow limited entry, thank you! If you get to the home before the sale opens, please leave a 'marker' (pen, rock, can – be creative) starting at the front door – you may then go back to your car but if you leave the area, you will lose your place in line.
To begin, we have a good deal of recently purchased furniture – Martha Stewart Bradyn Leather sofa, loveseat, long otto and recliner ~ Restoration Hardware eggshell sofa with down cushions, Durham Queen bedroom set (bed, dresser w mirror and chest) …
Matching deep red w oriental print wingback chairs, Waverly print wingback w otto, upholstered cane-side loveseat, cream sectional sofa, weathered-look dark brown leather recliner …
American Drew dining table, hutch and fold out buffet, a 9-foot wood bench, 3 wood/black seat swivel barstools, 6 rush-seat HICKORY chairs (1 needs re-seated) …
Glass front secretary, antique 3 drawer chest, glass top/wood display side tables, and, great selection of side tables, medium chests and shelf units …
Corner glass front hutch …
A cute blue-grey button-back loveseat, antique needlepoint chair, S. Bent Bros Windsor chair, a sweet upholstered bench, black/white toile skirted chair, tall jewelry chest …
A totally unique mid-cent look sage upholstered rocker, older dark wood Ethan Allen dresser/high-boy and 2 chests … 2 full and 1 Queen mattress sets, 5' wood storage bench …
Several nice rugs incl a 9 x 11 hand woven beauty and Pottery Barn, mannnny decorative pillows (many down filled) …
Fantastic selection of All Clad and other nice pots/pans, cabinets full of yellow Pflatzgraff dishes/serv pcs as well as the blue accented Yorktown Pfaltzgraff dishes/ serv pcs …
Many La Crueset pans and casserole, BOXes of muffin tins and cookie sheets and other kitchen-y things I don't understand …
Blendtec blender and extra blender top, NutriBullet and Magic Bullet sets, SO many nice kitchen utensils, bread machine, nice knives … 2 karaoke machines …
Wine, water, champagne and hi-ball glasses, several flatware sets including a goldtone set …
Several tables full of Christmas Spode dishes/serv pcs, framed artwork, Cedar chest, terrific selection of nice lamps, decorative Holiday Houses …
a large box of new Authentic Milk Paint, crystal wine bottle toppers, several wall clocks, 2 guitars …
Many nice handbags including a tan Dooney & Bourke, Dooney wristlet, TUMI briefcase, and Coach Executive bag …
IPhone 4S, FITBIT, Metawatch Glance + Go watch, Peggy Karr plate & bowl, 2 karaoke machines and lots of books …
Big Green Egg smoker with cover, Weber grill and cover, outdoor wrought iron table/4 chairs and 2 rockers, concrete bench, pair of Adirondack chairs …
2 tall dorm size fridges, 2 microwaves, many space heaters, fans, fabric bolts and bundles, sewing notions and sewing machine, old sewing chest, paper shredder, 2 person tent new in box …
CLOSETS FULL of nice clothing, jackets, coats (Northface, Columbia, LL Bean, puffy, wool, leather), belts and shoesssss – every brand e-ver; Born, Nike, Sperry, Johnston Murphy, more) …
Bags of gift bags and ribbon etc,, ornaments and candles galore, garland and Santas and holiday everything including those tins you bakers like to fill with neighbor goodies …
Jewelry

– sterling, some 14K chains and many fun costume jewelry necklaces …

Dirt Devil Kineti and Oreck vacs, EIGHT large 2-door white storage cabinets, inflatable Aerobed, some tools, luggage …

Wii Game Sytem in box, Wii controller and games, Nintendo DS (and games), grey Gameboy (and games), GameBoy Advance, PS2 (no cord – that we can find), Wii Star Wars Force with light saber in box) …

Sifteo game, Jaminator Toy Guitar Synthesizer, Kramer Rockband guitar, Rock Band black storage bench, Logitech game amp, more games …

LeapFrog LeapPad and Leapster and LeapFrog Fly with many books and cartridges, Sony Value Pack

Bose and Infinity speakers, DVDs, CDs, Portachord w case, Vinotemp Wine Cooler/Refridgerator …

Many vintage Tonka and Buddy L small trucks, board games, comic books, large stuffed fish and snake, 3 trunks, vintage children clothing
2 Ducati mufflers, wood work bench, ProForm PT6.0 treadmill …
And on the practical side, a great selection of cleaning products and tissues and towels and comforters and sheets, lotsa tablecloths/napkin sets/placemats lalala …
Andacourse TABLES full of home décor and stuff and BOXES full of $3.00 bags …
A loving reminder that everything must be picked up no later than noon on Tuesday and to bring capable movers to move the large stuff. It's gonna be chilly so wear your Winterwear woolies with a full tank o' gas to keep ya toasty pre-sale. Will definitely have limited entry to start as the home is so full so maybe decaf coffee is the way to go but it's a definite must attend sale!
I had the joy of meeting up with my college roommate last weekend who is not only a terrific soul, but a touchstone in my life. One of the kindest, generous and most I intelligent people I know. Her first and last toast was simple and true and will leave you with the same in this week of Thanksgiving ~
"Here's to all that's good in the world and to nothing that's bad"
Simple and true. Be well, be grateful and Happy Thanksgiving to all!
Nancy ~
And the Blue Tape A-Team
** The family has decided to keep the large painting of the young woman.  We appreciate your understanding.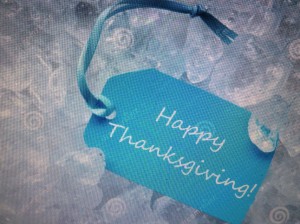 Here is a map of the sale!